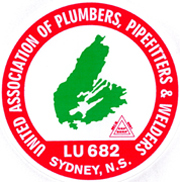 UA Constitution & Bi-Laws

The objectives of UA Local 682 are to protect its members from unjust and injurious
competition, and secure through unity of action among all workers of the industry
throughout the United States and Canada, claiming, as we do, that labor is capital
and is the only capital that possesses power to reproduce itself, or in other words,
create capital. Labor is the interest underlying all other interests; therefore, it is entitled
to and should receive from society and government protection and encouragement.

Mankind generally condemns that which they do not thoroughly understand and through
prejudice and ignorance neglect to pay that strict attention and regard to the principal
of unity for elevating their condition and for the accomplishment of good works which is
so much required in creating confidence, generating esteem and respect, and promoting
harmony and good feeling among themselves; therefore let every member weigh the
substance of within his mind and thus become qualified to determine upon that which is
herein set forth in the spirit of sincerity and honesty of purpose.

As an earnest proof that we entertain a true sense of our obligations, interests and duties
toward one another, each member should make himself thoroughly acquainted with the
laws herein contained, that he may avoid imposing upon the same, and also be prepared
to use his influence on those who do not as yet belong to the Association, but whose only
reason for not belonging to it is that the benefits offered have never been fully explained
to them. Above all, members should avoid becoming in arrears. Large numbers which
should insure "strengths" very frequently produce weakness, because those in arrears are
debarred from the benefits, and also make it impossible to meet the claims which are made
by members who are in good standing.

Recognizing the right of the employer or capitalist to control his capital, we also claim and
will exercise the right to control our labor, and be consulted in determining the price paid
for it.

We therefore urge all journeymen and apprentices who have jurisdiction of every branch
of the plumbing and pipefitting industry, in every section of the United States and Canada,
to join with us in our efforts to secure through the power of organization both for
ourselves and our children, a steady demand and a fair compensation for our toil, and a
position in society to which, as wealth producers and citizens we are justly entitled.

For the successful accomplishment of the ends desired by the Association, for the
instruction, information and guidance of its members, and for the due regulation of the
business connected therewith, this code of laws is hereby enacted.



* Note: you will need Adobe Reader to view the PDF link below. If you do not have
Adobe Reader it can be downloaded for free from this link.

Download the complete UA Constitution in PDF format.(455 kb)
Download the complete UA Local 682 Bi-Laws in PDF format.(21 kb)

Contact us by email: ualocal682@seascape.ns.ca